Big Ben falls silent as work begins to repair the tower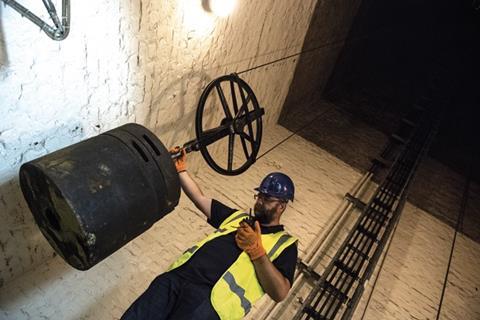 One of parliament's team of clock makers supervises the lowering of one of the clock weights which power the chimes of Big Ben in the Elizabeth Tower, on Monday.
The famous bell has been silenced while repairs take place on the tower, over a period of up to four years, although it will still be used for special occasions, including New Year's Eve and Remembrance Sunday. A crowd gathered in Parliament Square to listen to the final chimes (below).