International Monetary Fund warns Help to Buy is likely to inflate house prices and calls for boost to infrastructure spending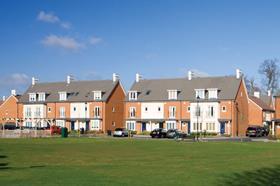 The International Monetary Fund has joined the critics of the government's Help to Buy initiative, warning the scheme could inflate housing prices.
In its assessment of the health of the UK economy yesterday, the IMF said although the government's stated intention is to "make the aspiration of home ownership a reality for as many households as possible", the actual effect could be to inflate house prices and put home ownership even further out of reach for first-time buyers.
The IMF said: "There is a risk the result would ultimately be mostly house price increases that would work against the aim of boosting access to housing."
The IMF's concerns echo those of other critics of the scheme, which involves government equity loans for newly built houses and government mortgage guarantees, including the Office for Budget responsibility, the Treasury select committee and Bank of England governor Sir Mervyn King.
The IMF also suggested that the government introduce "fiscal disincentives" for developers to hold land, with the aim of making land-banking more expensive and therefore encouraging more housebuilding.
The IMF also called for the government to boost infrastructure spending in order to boost the economic recovery.
The IMF said: "Given the tepid recovery, policy should capitalise on the nascent signs of momentum to bolster growth, notably by pursuing measures that address supply-side constraints and also provide near-term support for the economy."