Wide-ranging report into meeting housing demand calls for action to tackle skills shortage
A cross-party House of Lords committee has criticised the track record of the Construction Industry Training Board (CITB) and suggested it should be improved or replaced.
The House of Lords built environment committee, chaired by Baroness Neville-Rolfe, today published its report into meeting housing demand following a six month inquiry.
The wide-ranging report highlights barriers to house building and makes policy recommendations across a number of areas (see box below) including tackling skills shortages in the construction industry.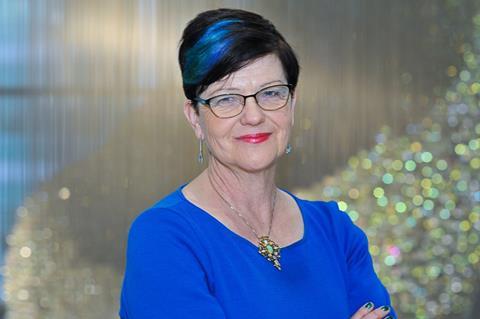 The report heavily criticises the CITB, saying it "has not addressed construction skills shortages in an effective manner over many years".
It calls on ministers to look at ways the CITB can "upgrade its training offer for construction professionals" and warned: "Failure to recruit and train the skills required to build new homes should cause the government to consider potential alternative models for a national construction careers body."
Responding to the findings, Steve Radley, strategy and policy director at CITB, said skill shortages are "long-standing, have many causes and many organisations have a role in addressing them".
He added: "CITB grants have helped employers train and recruit thousands of workers but there are many more young people full-time in colleges who would jump at the chance to work in the industry if more employers offered apprenticeships."
He said the CITB's new business plan will introduce a further package of measures to support apprenticeship and work experience and raise skills.
The report also questioned the effectiveness of the government's apprenticeship levy, called for greater focus on diversity and said official figures for the construction industry should include those employed in factories related to construction.
The committee also made several recommendations to improve the planning system, suggesting developers pay increased fees to help planning authorities combat an "evolving crisis" of resource shortages.
It suggests measures to encourage SME housebuilders, including a fast-track planning process for smaller builders, easier access to finance and a wider rollout of the 'master developer' model.
It also said government funding for demand-side home ownership schemes, such as Help to Buy do "not provide good value for money" and more money should instead be spent on new social housing instead to ease affordability problems for renters and reduce the housing benefit bill. The report also contains key recommendations on later living development and design and quality.
The government is expected to publish its response to the Lords' report in March.
KEY RECOMMENDATIONS AT-A-GLANCE: House of Lords Built Environment Committee Meeting housing demand report
Planning
Government should set out its planning strategy
Introduce time-limits on local plan-making along with standardised definitions and simplified guidance for planning authorities
Allow councils to recoup more of the cost of planning from developers through increased planning fees
Increase the predictability and transparency of obligations through section 106 and the community infrastructure levy
Any new planning contributions system should ensure resources raised are spent on affordable homes or necessary infrastructure early on and tied to recognise needs.
The government should enable local planning departments to have access to flexible resources, where skills from the private sector and other specialist areas are brought in for specific large sites.
Construction skills
The government should consider how The Construction Industry Training Board should upgrade its training offer. Failure to train the skills needed to build new homes should lead the government looking at alternative models
The government should review the apprenticeship levy
Official figures for the construction industry should include those mployed in factories related to construction.
It is essential to draw on a wider talent base to improve diversity
SME housebuilders
The government should encourage SME housebuilders to diversify the market and maintain competition.
The government should work with local planning authorities to create a fast-track planning process for SMEs
Local planning authorities and Homes England should be required to increase the percentage of homes on larger sites each year which are built by SME housebuilders.
The Government should work with lenders to encourage them to provide more support to SME housebuilders on commercial terms
Wider adoption of the 'master developer' model, where larger sites are built out by a number of different housebuilders, would help SME housebuilders bid for more secure developments.
Land
Building on brownfield land is not a 'silver bullet', especially as the availability of brownfield land is disproportionately in areas with less pressure on the housing market.
The Government should consider pilot schemes to facilitate building on land around railway stations
Funding
Funding for home ownership schemes does not 'provide good value for money'. A transition to spending more on the social housing stock would address the affordability problem faced by private rented sector tenants and help meet the most critical needs.
Later Living development
The government must take a coordinated approach to the issue of later living housing, between departments and through the National Planning Policy Framework.
Design and quality
The government should not hesitate to introducer stricter rules on permitted development rights for office-to-resi conversions if the recent new minimum standards don't lead to improved outcomes
Increased flexible resources for planning authorities should also be used for design skills
A clear implementation timetable for the Future Homes Standard should be established