Lodha plans £3.1bn residential spending spree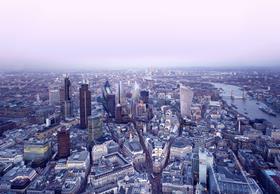 India's largest developer Lodha is planning a major push to become one of the UK's largest housbuilders.
In an interview with the Financial Times, the group's managing director Abhishek Lodha said the firm is planning to spend £3.1bn on residential schemes in London by the end of 2018 and wants to rival the "top two" residential developers in the capital, Berkeley Group and Barrat Development.
Lodha said: "Our idea is to make significant investments, which will come out of the cash flows we are generating here in Mumbai."
The firm struck a major deal in London last year with the purchase of the former Canadian High Commission building in Mayfair for £306m.
Lodha said he now plans to spend around £1.8bn on acquiring new assets and a further £1.2bn on construction of properties, ranging from super-prime to mid-market.