Some firms said they will look elsewhere as government announces review into £18bn power plant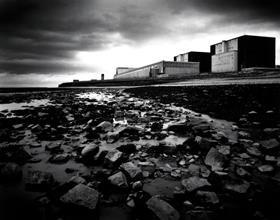 Construction industry leaders have said they are "flabbergasted" and "disappointed" over the government's shock decision to review its subsidy deal for Hinkley Point C.
The government announced there would be a review to "consider carefully all the component parts" of the £18bn nuclear power plant, to report in "early autumn".
It comes after board members at EDF voted 10 to 7 in favour of approving funding for the project at a board meeting in Paris yesterday evening. Legally binding contracts had been expected to be signed today.
Mace chief operating officer Jason Millett said delays to Hinkley and Heathrow threatened "pushing the construction sector into a recession of the government's own making."
Another source working on the project described the latest delay as "another kick in the bollocks."
A supplier who previously worked on Hinkley told Building the constant delays meant they have turned their attentions elsewhere: "We've taken our eye off Hinkley – we turned our attention to the other nuclear power plants – Wylfa, Sellafield – about six months ago now. For those the planning work is going ahead."
Constant prevarication by government… is pushing the construction sector into a recession of the government's own making.

Jason Millett, Mace chief operating officer
Another well-placed source close to EDF and the project told Building they were "flabbergasted" the government decided to review the scheme.
The source said: "I'm shocked, flabbergasted in fact. The government should've been more on the ball and more aware of the details of the project.
"I've heard Theresa May is not particularly comfortable with the Chinese investment, but [EDF] really do need the Chinese money [in Hinkley]."
The source said they were still confident the project would go ahead, as long as there was no change to the agreed strike price: "The investment case for Hinkley was made mostly on that strike price. Without that [agreed price], I don't know if the project will continue."
Another source who has dozens of their workers at the site, and had planned to send dozens more, told Building the government's review was "really bloody frustrating", adding: "Abandoning the biggest construction job in Europe? It's another kick in the bollocks. If they cancelled it, it would be disappointing."
However, the source believed Hinkley will "continue at the moment" and that they were still "building our team up" for the project, insisting EDF is "not going to stop the work" on site.
Noble Francis, economics director at the Construction Products Association, said the government's decision showed it had a "lack of coherent policy" in terms of energy.