EC Harris, Mace and Skanska among firms bought in to keep conference ahead of the curve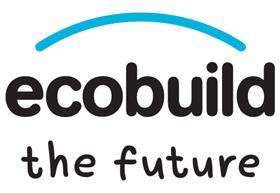 Industry leaders from consultant EC Harris and contractors Mace and Skanska are among those appointed to oversee the development of leading construction conference Ecobuild.
President of Skanska Mike Putnam; Simon Rawlinson, partner at EC Harris and Isabel McAllister, director of sustainability at Mace Group will be joined by heads of the UK Green Building Council and the Construction Products Association and others on a 12-strong advisory board of experts.
The board will help shape the programme of the conference, which takes place next March.
Tom Broughton, brand director for Ecobuild, said: "The Ecobuild Advisory Board has been set up to help ensure that the 2013 event remains ahead of the curve and truly representative of the challenges faced by the sustainable built environment community.
Paul King, chief executive of the UK Green Building Council (UKGBC), praised the rapid growth of the conference in recent years but added that the challenge now was to maintain high-quality content. "I'm delighted to contribute to the advisory board, all of whom are committed to making sure that true sustainability is at the heart of this world-leading conference and exhibition," he said.
Munish Datta, head of property Plan A at Marks & Spencer, said: "Marks & Spencer has participated in Ecobuild for the last five years and we are excited to be part of this advisory board which will be instrumental in shaping the future strategy of the event."
Ecobuild 2013 advisory board members:
Paul King, chief executive, UK Green Building Council (UKGBC)
Denise Bennetts, founding director, Bennetts Associates
Dr Diana Montgomery, chief executive, CPA
Ben Wieglus, lead CRC advisor/sustainability advisor, KPMG
Prof John Connaughton, professor of sustainable construction, Reading University
Jenny Pidgeon, head of responsible property investment, Henderson Global Investors
Miles Keeping, partner, Drivas Jonas Deloitte
Louise Ellison, head of sustainability, Quintain
Munish Datta, head of property Plan A, Marks and Spencer
Simon Rawlinson, partner, EC Harris
Isabel McAllister, director of sustainability, Mace Group
Mike Puttnam, president and CEO, Skanksa UK