Construction and property sectors call on government to treat green energy as national infrastructure priority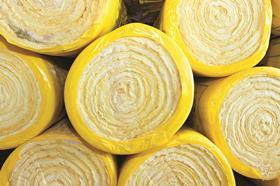 Industry leaders across the construction, property and retrofit sectors have called on the Conservative government to invest in energy efficiency and recognise it as a national infrastructure priority.
In an open letter to Chancellor George Osborne, leaders called on the government to stimulate investment in building energy efficiency, with "ambitious, long-term" policies that provide a clear trajectory for the sector.
Signatories on the letter included executives from the firm's Argent, Arup, Ask Developments, Bam, Barratt, Bouygues, Keepmoat, Sir Robert McAlpine and Willmott Dixon, as well as Building's publisher UBM. It was organised by the UK Green Building Council
The letter calls on government to:
Recognise energy efficiency as a national infrastructure priority - as called for by Building's Agenda 15 manifesto - and allocate funds for a national programme to bring all UK homes up to Energy Performance Certificate band C
Deliver on the commitment for all new homes to be zero carbon from 2016 and all new non-domestic buildings from 2019, with Allowable Solutions to encourage low and zero carbon community energy solutions
Ensure that from 2018 minimum energy efficiency standards for the commercial and private rented sectors are enforced, with exemptions kept to a minimum
Outline how the government intends to meet the third and fourth carbon budgets, and introduce a fifth carbon budget in line with the recommendations from the Committee on Climate Change, an independent body which advises the government on tackling climate change.
The letter follows concerns over progress on sustainability policy under the last coalition government, which made strides in certain areas - such as with energy efficiency schemes the Green Deal and Energy Company Obligation (ECO) - but undermined progress with policy U-turns on the feed-in tariff and the ECO, as well as unhelpful rhetoric, not least David Cameron's leaked comments that he wanted to "get rid of all this green crap" in energy policy.
Building's Agenda 15 campaign noted that the last government's sustainability policies were hamstrung by a lack of resources, a lack of information on the energy performance of buildings, low take-up of what are often complicated market mechanisms, and a general lack of commitment to environmental issues at the top of government.
Government figures released earlier this month revealed energy efficiency improvements installed under the Green Deal and ECO hit the lowest level for 20 months in February, with 44,431 improvements installed over the month.
The letter notes that the energy used in constructing and operating buildings accounts for over a third of the UK's total emissions.