Going back to old ways is 'deluded', Keith Waller adds
Construction must stick together if it is to recover from the coronavirus crisis, according to the government's construction innovation tsar.
Speaking to Building, Keith Waller (pictured), who is heading the government-backed Construction Innovation Hub, said the industry should stay united as it attempts to recover from the downturn caused by covid-19.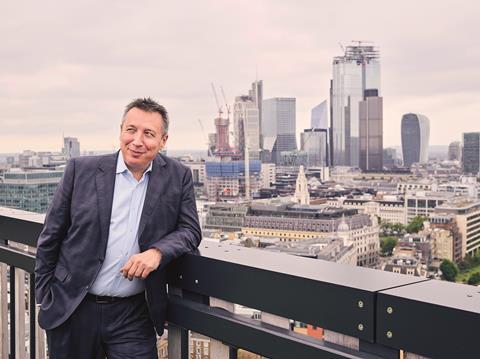 Referencing the success of the industry building the NHS Nightingale hospitals, Waller said: "I really hope that people have learnt that we have achieved an awful lot as a sector by working together and collaborating and talking. And that involves government in a key role as well.
"Anyone who thinks that the right thing to do is to go back to the previous way of working and the previous delivery models and the previous approaches and thinks that somehow that's going to support a recovery and a transformation is deluding themselves. It will be undermining the hard work that's gone in."
> Government innovation tsar says contractors should be making 5% margins
Speaking about the Construction Leadership Council's (CLC) Roadmap to Recovery, published yesterday, Waller said the industry should speak as one voice on a strategy.
He added: "There's goodwill behind the plan at the moment and it's demonstrated that when the industry comes together and collaborates and compromises, you can come up with a plan that everyone can get behind. Let's keep that going.
"And it's a really important thing for the industry to get behind. I don't want to see 500 industry recovery plans, it's really important we get one that's joined up that we can all get behind."
The CBI's chief UK policy director Matthew Fell said the CLC's plan was a good one but warned: "It will be essential that the construction industry is in good financial health, ready to mobilise as one."
For full details of how the Construction Innovation Hub is feeding into recovery efforts and progressing its £72m transformation programme visit Building later this week for the full Q&A with Keith Waller