Behaviour follows 'you will be remembered' warning from CLC chairman in spring
BuildUK has attacked the sector for returning to poor payment practices despite the ongoing uncertainty of the coronavirus pandemic.
In its regular coronavirus update for the industry, the trade body criticised larger contractors for applying pressure to firms further down the supply chain.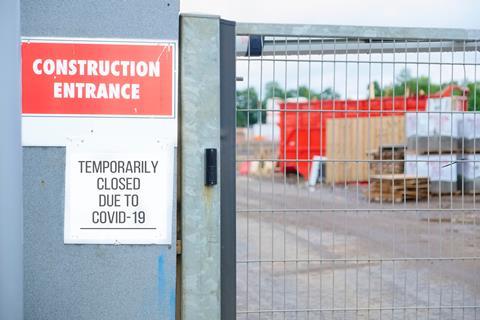 It said: "It is extremely disappointing to receive evidence that some companies are reverting to bad habits and squeezing their supply chains, rather than taking the opportunity to revolutionise the way in which construction projects are delivered.
"The overriding message from the Construction Leadership Council has been that our sector's long-term resilience depends on working collaboratively."
It said every firm, had a responsibility to ensure cash continued to flow throughout the industry.
In April, a letter signed by CLC chairman Andy Mitchell warned government cannot be expected to help out the industry if it uncovers payment abuses.
And he said those firms behaving badly would not be forgotten once the crisis was over.
He added: "Our actions at this time will be remembered. All firms should think hard about how their reputation could be damaged by not doing the right thing."
Last month, Mitchell said the industry should stick together – and not revert to bad practices as contract disputes inevitably arose from the coronavirus crisis.
Typical issues have centred on extension of time, who forks out for the extra cost of implementing social distancing procedures and who foots the bill when a job busts its deadline.
Mitchell, who is also boss of the Thames Tideway super sewer project, said: "No-one's going to win if we resort to conflict or resort to practices that are going to hurt other people."
But he admitted his words might fall on deaf ears: "It's all very well to take a high-minded stance on that but when firms are on the brink of going under it's not always easy to do the right thing. As the reality continues, I can understand why it's getting to be tough for people to continue doing the right thing."