More than 80% of firms say costs had gone up in first three months of this year
The Civil Engineering Contractors Association is the latest construction body to warn that booming workloads are being threatened by ongoing materials shortages.
The group's latest workload trends survey for the first quarter of 2021 showed that infrastructure contractors' workloads had risen to 29% of UK firms – the highest balance in six years.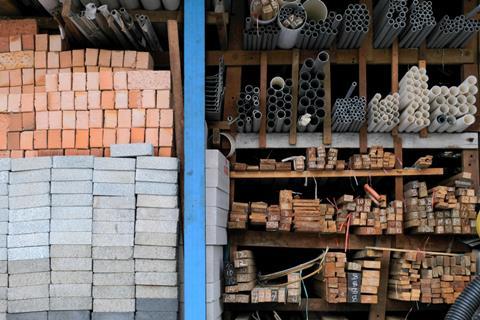 It added that order books had improved for 26% of respondents and that 47% expect increased workloads during the next 12 months – also the highest amount since 2015.
But nearly one third said there were problems getting hold of materials and products while 81% said their costs had gone up compared to 12 months ago. This was up 5% from the final quarter of last year.
> Analysis: You can't build, build, build if you don't have the materials
Alasdair Reisner, CECA chief executive, said: "Our members tell us that the annual inflation rate for timber and fabricated steelwork have risen to an 11-year high this year."
Reisner said materials shortages were likely to continue well into this year, adding government and industry needed to work together to make sure the logjam in getting hold of products was resolved.