CECA survey shows workloads have flatlined in the second quarter of this year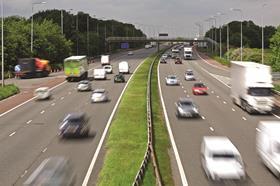 Civils firms have reported that growth in the infrastructure sector has "ground to a halt", in the first national poll since the Brexit vote.
A survey of the companies who build and maintain the UK's transport and power networks, conducted by the Civil Enginnering Contractors Association (CECA), found that on balance only 2% of British firms involved in infrastructure reported an increase in workloads in the second quarter of 2016.
This was compared to 20% for the first quarter of this year, according to CECA's quarterly Workload Trends Survey, which it said showed growth in the sector has "ground to a halt."
Firms in six out of ten infrastructure sub-sectors reported falling workloads in Q2 2016, according to the report, meaning workloads increased to just 2%, on balance, of the companies surveyed.
Contractors also reported continuing difficulties in recruiting skilled employees, with 43% and 34% of respondents reporting a lack of both staff and skilled operatives respectively.
Commenting, CECA chief executive Alasdair Reisner said: "These results spell real trouble for the UK economy, and should act as a major warning sign to policymakers.
"We know that infrastructure investment is a driver of economic growth. Given the recent disappointing economic forecasts following the Brexit vote, our figures show that the market is slowing just as the country needs it to speed up."
He added: "Unless the government kicks on to get spades in the ground, we will be looking at a dramatic slowdown in growth, which is bad news for the 200,000 people who work in our sector, and bad news for the economy as a whole."