Commission said UK should concentrate on renewable energy in the future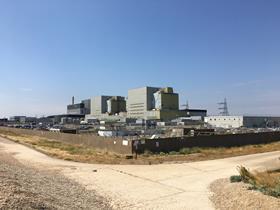 Worries are growing that recommendations made by the National Infrastructure Commission that the UK should favour renewable energy in the coming years will end up spooking overseas investors currently eyeing the new nuclear build market.
The report published earlier this month suggests the UK should only proceed with building one more nuclear site after Hinkley Point C and recommends up to 90% of UK energy should be renewable by 2050.
New nuclear power stations are planned for Wylfa Newydd on Anglesey, which will be developed by Horizon Nuclear Power, a wholly-owned subsidiary of Japanese firm Hitachi, while China General Nuclear has rights to build a reactor at Bradwell in Essex. And South Korean firm Kepco is in talks to take over Toshiba-owned NuGen which is behind plans for a nuclear power station at Moorisde in Cumbria.
But Richard Lowe, director of power at Aecom's environmental division, said the NIC report would spook those overseas companies pledging to develop new nuclear power stations to replace the country's ageing fleet which includes the 1960s-built site at Dungeness (pictured) in Kent.
He said: "This sort of message would have a lot of shockwaves. You would have to presume that [the planned] schemes would be affected.
"It's going to cause Korean and Chinese investors to have a long hard look at whether they still make that investment," he added.
And Tim Yeo, former MP and chair of pro-nuclear lobby group New Nuclear Watch Europe, said: "If this is taken on by government, it's a serious blow. You're not going to get people to invest in their supply chains on the basis of only one nuclear plant coming forward."
The NIC, which is headed by Sir John Armitt, suggests renewable power would be marginally cheaper for Britain to pursue than nuclear but takes into account the possibility that solar and wind technologies may dramatically reduce in price in forthcoming years.
The government has up to a year in which to respond to the NIC's proposals.