Contractor will upgrade a water treatment works for Northumbrian Water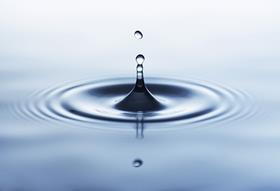 Interserve has been awarded a £46m contract by Northumbrian Water to upgrade the Horsley water treatment works in the Tyne Valley.
The 30-month project will see Interserve, in joint venture with engineering firm Doosan Enpure, build new treatment facilities alongside the current plant, which will continue to operate until the new project is complete. The site supplies up to 150 million litres of water a day to 800,000 customers on Tyneside.
The upgrade of the Horsley water treatment works, which was built in the 1970s and is nearing the end of its design life, will begin later this month. Services to local residents will not be affected while this work is carried out.
Adrian Ringrose, chief executive of Interserve, said: "Both Interserve and Doosan Enpure have an established track record of delivering major utilities projects and we're excited to be working together on this project for Northumbrian Water which will give the residents of Tyneside a world-class facility that will be used for years to come.
"Where possible, we will use local resources, while supporting the local economy and employment in the region."