Contractor's tech issues contributed to mounting bill - now standing at close to £200m - to get out of the sector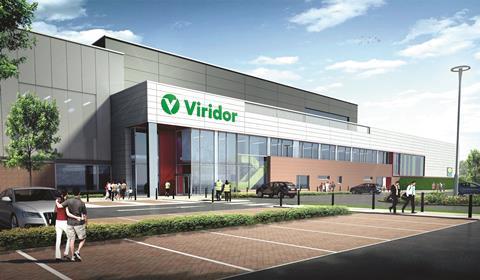 Interserve is likely to have run into problems on its disastrous energy-from-waste schemes because of issues with the technology being used rather than building woes, experts have told Building, write Paul Withers and Dave Rogers.
The firm, which last month added a further £35m to its mounting bill to get out of the sector, won a scheme to build an energy-from-waste (EfW) facility in Glasgow back in 2012.
But it was thrown off the job last November by its client Viridor – weeks after saying it was pulling out of the market completely – and has been forced to admit the cost of pulling the plug on the sector now stands at close to £200m.
The Glasgow job is one of two using a process called gasification to turn thousands of tonnes of domestic household rubbish into energy and on which the firm is also the engineering, procurement and construction contractor.
In an update last month, Interserve said the second scheme in Derby for the city and county councils is expected to be completed in the first half of next year.
Experts have said Interserve has been caught out because it did not understand the technology that was going into the plants at Glasgow and Derby.
Former Balfour Beatty executive Nick Pollard, who is now in charge of recycling firm Cory Riverside Energy, said: "If you don't understand the risk or don't have the people to construct that asset, don't do it."
And Jacob Hayler, the executive director of specialist trade body Environmental Services Association, warned: "If you aren't going to go for the traditional combustion process, it is a risk."
Gasification requires the pre-processing of waste material, and Hayler added: "There's a large mix of waste that households throw away and that has proven difficult for the newer technologies to handle."
Simon Rawlinson, head of strategic research at consultant Arcadis, said: "If you look at the Interserve EfW issues, I suspect they aren't construction issues but rather around technology performance. One is whether they can isolate the right waste streams, and that has proven to be quite a problem."
The firm declined to comment further on what it has already said in stock exchange announcements, but a source close to the business claimed it had blundered when targeting EfW as a new market sector.
"Interserve had their eyes closed going into the energy-from-waste sector," the source added. "At the time, construction was just ticking along and margins were stagnant.
A lot of revenue was being made but not much profit. In an attempt to drive those margins up, Interserve took a risk."
Interserve has three other EfW schemes to complete where it is the building and civils contractor only and which use either the mass burn or biomass processes. It said these will be finished in the first half of next year but also warned that "significant uncertainty remains" on when all its EfW schemes will be commissioned