Contractor will redevelop and refurbish the Defence and National Rehabilitation Centre near Loughborough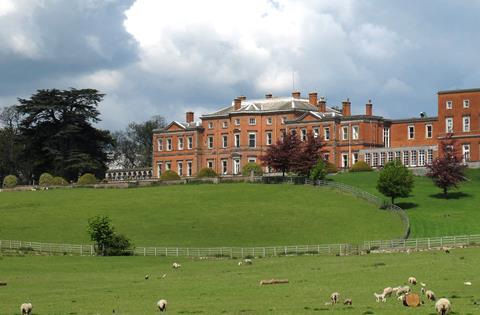 Interserve has been selected preferred bidder on the £200m redevelopment and refurbishment of the Defence and National Rehabilitation Centre (DNRC) at Stanford Hall, near Loughborough.
The project, for BS Stanford Ltd, involves the construction of a 37,000 sq m specialist clinical facility and the alteration and refurbishment of the Grade II* listed Stanford Hall, an Art Deco Theatre and other listed buildings as well as landscaping work. The new Defence Rehabilitation facility is due to be operational in 2018.
The clinical rehabilitation centre for the armed forces will improve and advance treatments already provided for injured service-men and -women and will provide immediate access to on-site patient diagnosis and treatment plans, support significant advances in medical research and offer extensive outdoor facilities to benefit the early stages of rehabilitation.
Interserve chief executive Adrian Ringrose said: "We are very proud to have been chosen to build this state-of-the-art rehabilitation facility, which will ensure that our injured service-men and -women continue to receive the very best in medical care and that the UK remains at the forefront of advances in rehabilitation medicine."