Contractor gives assurance as it announces new £125m loan deal
Interserve expects to meet its liquidity and profit covenants next year after securing a new £125m loan deal.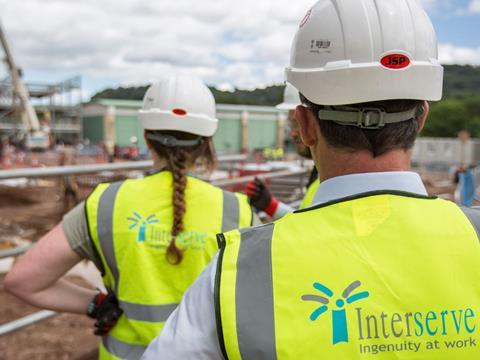 The group said it had secured the loan facility last month, a move which would "re-establish a stable platform from which to grow the business and ensure good liquidity over the medium term".
Interserve was bought by its lenders in a pre-pack administration deal in March last year after shareholders rejected a rescue plan drawn up by management.
Its lenders wrote off £800m in the debt-for-equity swap after the group foundered following a series of costly energy-from-waste contracts.
Together with the new £125m loan the group said it had a total of £285m of facilities available and would be able to meet its liabilities and funding requirements during a 22-month going concern review period.
In accounts for its international holding company lodged with Companies House last month Interserve said: "The group's financial covenant package comprises a minimum liquidity covenant and a minimum Ebitda covenant.
"The group is forecasting to comply with both sets of covenants in the period to 31 December 2021."
Interserve admits its new owners – including former lenders RBS, HSBC and BNP Paribas – were "not natural long-term owners", prompting a strategic review of the business.
At 22 months its going concern review period is longer than those typical of private companies.
"The longer the period under review the more judgmental the forecast and the higher the uncertainties inherent within it," it added.
"The markets in which the group operates have been challenging over the last few years, although these markets are now showing signs of recovery."
In January Interserve was one of the firms awarded places on the government's £30bn procurement agreement developed by the Crown Commercial Service to help shape public-sector construction.
And this week the group named former Barratt Homes divisional finance boss George Restall as the new finance director of its UK construction business.
Restall will take over from the division's current number-cruncher Mark Goldsworthy at the start of next month.
Interserve restructured its business after Debbie White, its chief executive of more than two years, left at the end of last year.
The role of chief executive was not replaced in the new company operating model. Group-wide functions are being led by Mark Morris, an executive director and chief financial officer.