Contractor strikes deal with Gulf facilities management firm Rezayat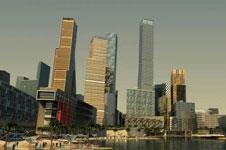 Interserve has struck a joint venture deal with Middle East contractor Rezayat to provide facilities management services throughout Saudi Arabia.
The joint venture, Interserve Rezayat, will provide technical, maintenance, operational, managed services and general support services.
Saudi-based Rezayat has been providing facilities management services in the Middle East for 50 years.
Adrian Ringrose, Interserve's chief executive said: "This agreement represents the coming together of two great companies to form a world-class facilities management provider serving the whole of Saudi Arabia.
"Interserve has been operating in the Middle East since 1981 and we're very excited to be entering the Saudi Arabian facilities management market in partnership with Rezayat at a time when the Kingdom's economy is diversifying and evolving."