West Yorkshire contract comes after Alder Hey hospital work announced, set to be worth £50m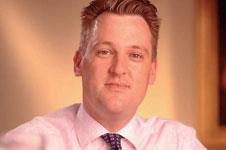 Support services firm Interserve has been appointed to design, build, finance and operate a number of police buildings in west Yorkshire under a £150m PFI deal.
A consortium led by the contractor has reached financial close on the deal for West Yorkshire Police Authority and West Yorkshire Police, for which it was appointed as preferred bidder two months ago.
The work involves two new divisional headquarters and a specialist operational training facility as well as custody suites.
As Building reported yesterday, Interserve is also part of the preferred consortium for the new Alder Hey children's hospital in Liverpool and is expected to provide facilities management services worth £50 million on that project.
The police divisional headquarters and custody facilities will be located in Leeds and Normanton while the training centre, which will include "state-of-the-art firearms training ranges, driver training and public order training facilities", will be in Wakefield.
Interserve and consortium partner Equitix will each invest £4.3 million in the project.
Adrian Ringrose, chief executive of Interserve, said of the police contract: "These police facilities represent a key element of regional infrastructure, so we're obviously proud the authority has entrusted Interserve with creating and supporting them. We're already heavily involved in the region, having worked here for many years."
A spokesman for West Yorkshire Police Authority added: "The construction and operation of these new facilities will provide a timely boost for the local economy. At least 85% of subcontracts will be awarded to local companies, and at least 65% of construction staff will live locally. Interserve has also made detailed commitments to support skills and training for young people, including a firm commitment to support 85 young people across West Yorkshire to access apprenticeships."