Contractor contesting claims by parent of plant operator which says sum is for additional costs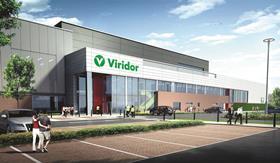 The parent company of the firm behind the Glasgow energy-from-waste scheme has told original contractor Interserve it owes it £69m in additional costs.
Interserve won the job back in July 2012 which then had a pricetag of £146m and an original completion date of early 2016.
But Interserve was kicked off the job at the end of 2016 and replaced by Doosan Babcock with the job, which will process up to 200,000 tonnes of waste annually, is not now expected to be fully up and running until spring next year.
It will be run by waste management specialist Viridor, whose parent, listed water utility Pennon, said in its annual results that Interserve is on the hook for £69m of extra costs.
Pennon, which increased turnover to £1.4bn and hiked pre-tax profit 25% to £263m in the year to March. said: "Viridor is contractually entitled to recover incremental costs from the original principal contractor, Interserve, under certain circumstances. Discussions with Interserve are ongoing with regard to the contractual settlement. At 31 March 2018 a receivable of £68.7 million has been recognised."
It said the plant had so far cost £238m – more than £90m above the original £146m estimate.
Earlier this month, Interserve's UK construction managing director Gordon Kew told Building it didn't agree with Pennon's assessment of what the firm owed and added: "We don't concur [and] it's a position we're entirely comfortable with."
An Interserve spokesperson said: "It is not our place to comment on how much it will cost or how long it will take Viridor to complete the facility compared with our own reasonable expectations."
In its latest annual results, Interserve said it racked up £216.6m in losses from its energy-from-waste business between 2015 and 2017. It added it had undertaken more than £20m in professional indemnity insurance claims relating to "failures by the key subcontractors" on the Glasgow job.
The firm's chief executive Debbie White said it expects to be finally out of the market, which was championed by former chief executive Adrian Ringrose, by the end of the year.