Retail giant has debts of £5bn
Shopping centre developer Intu has gone into administration.
It had earlier warned it was "likely" to go into administration but this afternoon the firm said it had formally appointed KPMG as administrator. The firm said its shopping centres continue to trade.
The firm, which saw Hammerson pull a £3.4bn bid for it more than two years ago, said it had not reached an agreement with its creditors.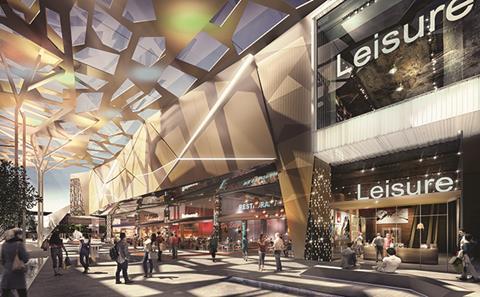 On Tuesday, it said it had called in KPMG to "contingency plan for administration".
In an update to the City this morning, the firm, which made a loss of £2bn in 2019 and has debts of £5bn, said: "Discussions have continued with the Intu Group's creditors in relation to the terms of standstill-based agreements. Unfortunately, insufficient alignment and agreement has been achieved on such terms.
"The Board is therefore considering the position of Intu with a view to protecting the interests of its stakeholders. This is likely to involve the appointment of administrators."
Intu is one of the biggest clients for commercial projects in the construction sector.
Vinci is currently working on a £75m revamp of the Trafford Centre, while McAlpine is working on £86m redevelopment of Nottingham's Broadmarsh centre which has been stopped since the lockdown was imposed in March. Essex's Lakeside shopping centre was extended by McLaren in a £73m deal.
Intu was already struggling before covid-19 struck, having held talks in March with lenders under efforts to secure rescue funding.
The firm has furloughed around 60% of its 2,200 shopping centre staff and 20% of its 420 head office employees.