Linesight takeover the latest in a flurry of deals carried out by North American suitors
A $9bn turnover investment firm is the latest company from the US to snap up a consultant based on this side of the Atlantic.
Alleghany Capital Corporation subsidiary Integrated Project Services (IPS) has bought Dublin-based Linesight for an undisclosed sum, the latest in a flurry of moves for UK and Irish firms by North American businesses.
The deal follows the impending acquisition of 60% of Turner & Townsend by CBRE for £960m and that of Hoare Lea, bought by California firm Tetra Tech, the owner of WYG, over the summer. Last week RLF was picked up by MGAC, a project and cost manager headquartered in the American capital Washington DC, while Foster & Partners said a Canadian investor called Hennick & Company had taken a "significant" stake in the practice.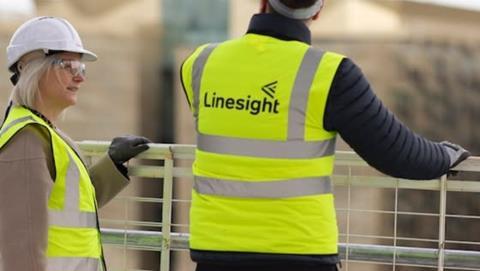 Linesight has around 80 staff working from its UK offices in London and Manchester with the firm employing around 900 people across the globe working out of 24 offices including Paris, Sydney, Singapore and Shanghai as well as and four offices in the US including New York and San Francisco.
Earlier this year the Irish construction and property consultant rejigged its management bringing in a new chief executive and chief operating officer.
The firm, whose core clients include tech giants and life science and pharma firms, promoted Paul Boylan to the top job, having joined the business back in 2002 from Davis Langdon.
Set up in 1974, the firm used to be known as Bruce Shaw but rebranded five years ago with the Bruce Shaw name disappearing and later re-emerging as a standalone cost consultant called Bruceshaw which has itself since split into two organisations – Concert, based in London, and Skope, based in Belfast.
IPS is one of several businesses owned by Alleghany, which is listed on the New York stock exchange. Last year it posted revenue of $8.9bn (£6.5bn) – although its earnings were shredded by the impact of the pandemic and natural catastrophes, such as hurricanes, causing them to drop from $1.1bn (£800m) in 2019 to just $158m (£115m) a year later.
IPS chief executive Dave Goswami said Linesight was a "highly sought after" add-on to its existing businesses which includes engineering and construction management.
Linesight has previously said it is looking to growi its pharma business and is helping lead a collaboration with a host of pharma firms – including covid-19 vaccine manufacturers Pfizer and AstraZeneca – as part of an initiative to gather capital project benchmarking costs.
Based in Blue Bell, Pennsylvania, IPS has 1,700 staff working out of 22 offices across the world including a UK one in Birmingham.