Offer goes unconditional as US investor seeks to take UK contractor private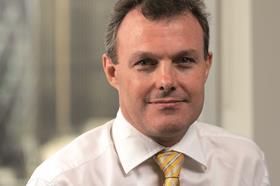 ISG chief executive David Lawther has quit the role just two months after the contractor was bought for £85m by US investor Cathexis.
Lawther (pictured) has been replaced by ISG stalwart Paul Cossell, who has been at the firm 20 years, latterly as managing director of ISG's fit-out and engineering services business for five years.
Lawther had led the ISG board in opposing the Cathexis takeover for ten weeks, before performing a U-turn once it became clear the US investor was on course to acquire the 50% of its shares needed to force the deal through.
Lawther said: "I am pleased to leave the company at a time when it faces a new and exciting future as a private entity.
"Paul has an impressive track record of growing profitable businesses in ISG and I wish him the very best in his new role."
Cossell said: "I feel incredibly privileged to be appointed CEO of this great business as we embark upon the next stage of our journey under private ownership.
"We are by nature ambitious and innovative at ISG, and under our new ownership we have the opportunity for significant growth.
"We will build on our market-leading credentials to be recognised as the best brand in the construction sector, offering an unbeatable customer experience.
On 17 February the ISG board reluctantly backed the bid but said it still believed the offer undervalued the company.
ISG's board initially rejected both offers by Cathexis for the company, including the ultimately succesful offer of £1.71 a share, or £85m. Cathexis' original offer, made in December, was for £1.43 a share, or £71m in cash.
At the time of the deal, Tony Williams, analyst at Building Value, said: "The Americans have played a blinder and have pretty much herded ISG to the exit for a knock down price."
Cossell added: "I'd like to take this opportunity to thank David for the great contribution he has made to ISG after 15 years with the business and wish him the very best for the future."