Paul Cossell to be replaced by firm's fit-out head Matt Blowers next January
ISG chief executive Paul Cossell is stepping down at the end of the year after nearly six years in charge with the £2bn turnover firm ringing the changes in the boardroom.
Cossell, who turned 56 in May, was appointed in spring 2016 to lead a firm he joined in 1996 as a site-based surveyor and QS.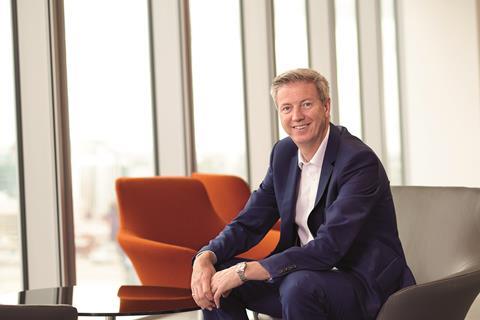 He took over from David Lawther weeks after the firm's current owner, US private equity business Cathexis, bought the company for £85m.
Cathexis, which is based in Houston, had been a long-term investor in ISG and the move, which was concluded after a protracted takeover battle, took the contractor off the London stock exchange and into private hands.
Cossell is staying on as an executive vice chair at ISG but this will be a part-time role as he takes on a wider brief at Cathexis's other built environment companies which include data centre business Yondr.
He will be succeeded as chief executive by its head of fit-out Matt Blowers next January.
Cossell said the succession had been "long-planned" and added: "It will provide the springboard for our continued success as we move into a highly dynamic business and social landscape, where our skills and expertise will prove pivotal to many of our most important global challenges."
Blowers, who has been at the firm since 1998 and was promoted to the board two years ago, is the chief operating officer of its fit-out business, which has recently won a string of high-profile deals including a scheme to overhaul Barclays Bank's Canary Wharf headquarters as well as jobs for US tech firms Facebook at King's Cross and Apple at the Battersea Power Station redevelopment.
Also on the move is ISG's head of construction Zoe Price, who joined the firm in 2012 from Morgan Sindall, whose brief has now been expanded to become chief operating officer for ISG's entire UK operations.
And Dutchman Bart Korink, currently in charge of its engineering services business, which includes its health and data centre work, becomes COO for its international arm.
In its last set of results, ISG said the pandemic meant profit slumped to £8.9m last year from 2019's £44.2m. Revenue was down 23% to £2bn although its forward order book was up £100,000 to a record £1.5bn.