Name of contractor officially changed from Interior Services Group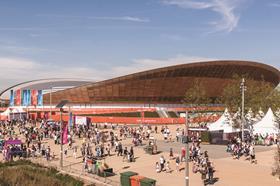 Contractor Interior Services Group has announced it has now officially changed its name to ISG plc.
The firm, which has been diversifying for a number of years from its core fit-out business into main contracting, has been known as ISG in the market for some time.
However, until now the official name of the company has remained Interior Services Group plc. The firm's stock exchange ticker will remain the same.
In a statement to the stock exchange ISG, which built the Olympic velodrome, said: "The new Company name is aligned to its brand name.
"Additionally, it is more reflective of the growth of the Company - from its roots in London Office Fit Out to its current position as an international leader not only in the office sector, but also in retail."