Firm blames problem contracts for £7m downward revision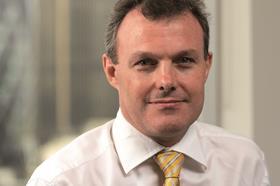 Fit-out and construction firm ISG has issued a £7m profit warning due to "problems" on four contracts in its UK construction division.
The firm also said it will discontinue high-end residential work in London, at a cost of £6m, and was making further provisions for "increased" losses of £11m related to the closure of its Tonbridge office.
In a trading statement issued to the London Stock Exchange, ISG said the decisions followed the completion of an internal contracts performance review, conducted ahead of publication next month of the firm's half-year results to 31 December 2014.
ISG said the group's UK fit-out and engineering services had performed well over the period, exceeding the board's expectations, but that three contracts in its UK construction division, procured more than 18 months ago, had performed poorly and "offset these improvements".
It added it was in "protracted negotiations" on a fourth "large construction contract" entered into in 2012 and had decided to make a "significant provision" against it.
ISG's share price fell over a third (36%) to £2.24 by close of trading on Tuesday, the day after the announcement (Monday 3 February), down from the previous week's close of £3.52.
The downward swing wiped off approximately £50m from the market value of the company, with ISG's market capitalisation falling to £88m, down from the previous week's close of £138m.
Commenting on the purpose of the contracts performance review, ISG said: "This review has focussed on the appropriateness of internal judgements and forecasts of contract recoveries.
"In particular the review has focussed on projects that were procured more than eighteen months ago when market conditions were less favourable, where there has been project deterioration and on the close out of outstanding contracts within previously discontinued operations."
ISG said ongoing activities in UK construction over the half-year period were profitable "reflecting the group's inititiatives to improve procurement, bid and risk management".
ISG confirmed its order book remained at circa £1bn.