Stipulates that design and regulations should be simplified
Future school buildings should be based on a single set of standardised designs and specifications, according to the Sebastian James review.
As expected, the review highlights the potential cost savings from standardised designs as part of a government drive to save 30% from the cost of procuring school buildings. It recommends that a suite of drawings should be developed that cover the layouts and dimensions of spaces and walls, and details of how different materials and components could be used.
The review states that the specifications would be "a written description of the standards and performance required of the materials and components that make up the building."
The review says that simplified regulations around school buildings, together with standardised design, would cut out the need for lengthy approval exercises for each project. It also suggests that "over time, off-site construction will be possible for some standard elements from plant rooms up to specialist classrooms."
Steve Beechey, head of education at contractor Wates, which has been involved in the standardisation pilots, said:"There is a clear need for greater standardisation of schools and a way of procuring projects more quickly and on the basis of best value. The James Review enshrines what we've known for many years - that effective procurement means awarding work based on value rather than cheapest price.
"If implemented properly, the recommendations published today will deliver real savings for the public sector. However, this will require a significant shift away from the historic model and towards a longer-term and more sustainable approach to procurement."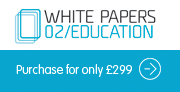 Following the government's response to the James Review. The 60 page report includes analysis of proposed procurement, design and regulatory changes as well as local authorities with the biggest shortage of school places and much more