Plant giant mothballs work until end of month
Plant giant JCB has stopped production at its UK manufacturing plants as overseas demand for its machines collapses because of the coronavirus outbreak.
The firm said work at plants in Staffordshire, Derbyshire and Wrexham would stop for the remainder of this week and the whole of next.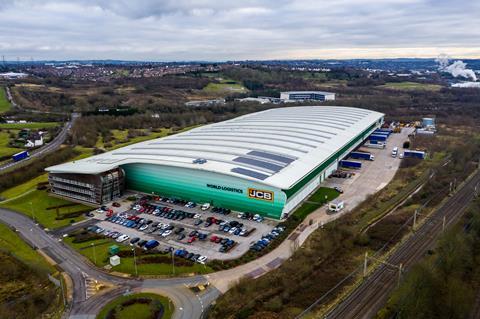 Chief executive Graeme Macdonald said: "These measures are unprecedented in the history of JCB but are absolutely necessary to protect the business."
He added: "This is not just a UK issue, it is worldwide and with countries like France, Spain and Italy going into lock-down, those key markets for construction equipment disappear overnight."
Meanwhile, the French contractors' association Federation Française du Bâtiment (FFB) has asked the government to stop construction temporarily for 10 days.
Jacques Chanut, published a letter calling on support for France's construction sector. He wrote: "We are living in a serious, rare crisis of unprecedented magnitude, marked by many uncertainties.
"If it is still impossible to assess the consequences, we already know them very important for our country, our sector, our companies and the men and women who make them up."
Construction work in Spain is still continuing and the government's minister of development, José Luis Ábalos, said in El Confidencial newspaper: "The state of emergency does not include the stoppage of construction work. In any case, the contractor has to follow health recommendations, like in all jobs, to guarantee the health of the workers."
But construction companies and the Spanish association for developers and builders Asociación de Promotores y Constructores de España have sent letters to the government to close construction sites, mirroring other industries such as retail and hospitality.
In the US, officials in Boston and San Francisco have issued orders to halt all non-essential construction work such as hospital sites and infrastructure jobs.
Peter Tateishi, chief executive of trade body, the Associated General Contractors of California, told Building: "We are looking at an indefinite situation [in San Francisco]."