Fund says transfer of facilities management work should be completed "with minimal service disruption"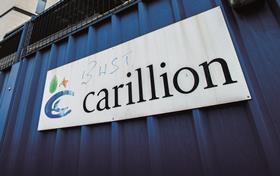 John Laing Infrastructure Fund (JLIF) is looking to replace Carillion on nine projects it has a stake in and which the collapsed contractor was working on when it went bust in January.
The schemes – four education projects, four justice and emergency services projects and one road project – represent 8.5% of the value of JLIF's portfolio, £117m as at the end of last year.
As it reported its annual results for the year to 31 December 2017, the fund, which has investments in 65 infrastructure schemes worldwide, said its adviser's asset management team "was aware of the issues affecting Carillion and has had contingency plans in place for some time.
"These have involved discussions with a number of potential replacement providers and [our adviser] is in the process of implementing these plans and seeking to appoint alternative facilities management providers on all of the nine projects to replace Carillion."
JLIF said it expected this transition to be achieved "with minimal service disruption" adding that it has no projects currently in construction where Carillion was the contractor.
The fund said it has an investment in one project which was completed a decade ago where Carillion remains liable for any construction defects found "and where cost allowances for rectification had not already been made".
At the year end JLIF's portfolio rose to 65 projects from 62 in 2016, while its value grew by 9% to £1.38bn.
Pre-tax profit was £99m, down 38% on 2016's result, which had been boosted by several exceptional gains from exchange rate movements, changes in discount rates and asset disposals.