Preliminary judgment criticises both parties' behaviour in legal wrangle over £2.7bn highways contract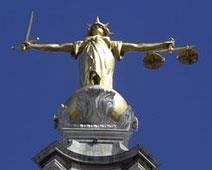 A judge has slammed Amey and Birmingham City Council in their ongoing court battle over a £2.7bn highways contract, calling the two parties' behaviour "frankly astonishing".
The dispute is between PFI vehicle Amey Birmingham Highways Limited and Birmingham City Council over issues on a 25-year highways maintenance contract.
In a judgment on a preliminary matter in the case, issued earlier this month, Mr Justice Stuart-Smith was heavily critical of the two parties for requiring him to intervene.
Mr Justice Stuart-Smith rejected a proposed amendment to a court order, requested by Birmingham City Council, ruling it "unneccessary and unduly perspective". The council had requested modifications to a court order requiring both parties to submit a Statement of Agreed Facts by 27 November.
Within the judgment, Mr Justice Stuart-Smith said: "My first observation is that it is both surprising and highly regrettable that the parties are unable to resolve such basic matters without having to resort to the court again.
"It is frankly astonishing that an order requiring service of a Statement of Agreed Facts (which is typical of orders made up and down the country on an almost daily basis) should require further elucidation by the court."
He added that "mutual suspicion" appeared to be behind the disagreements and the need for a preliminary judgement.
The case is ongoing. Amey Birmingham Highways Ltd and Birminghan City Council declined to comment.