Walthamstow job will start next autumn
A joint venture between developer London Square Partners and housing association One Housing has won a job to build a £125m housing development in east London.
The scheme (pictured) will be built around Lea Bridge station in Walthamstow and will include 300 homes, half of which will be affordable.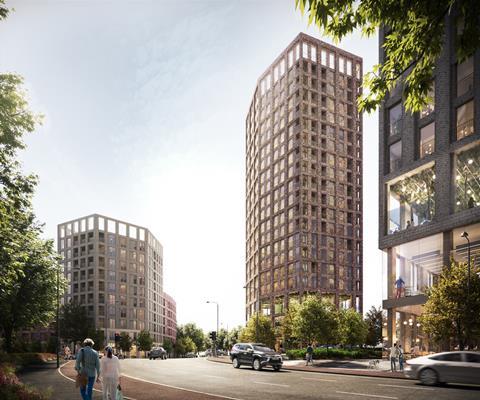 Waltham Forest Council, which awarded the job, has included a provision for local businesses to work on the contract, with 15% of the project's 300 site workers to be filled by local people and over £350,000 of work made available to local subcontractors.
The design will include a new entrance to Lea Bridge station and 3,000 sq m of commercial space for local firms.
A spokesperson for London Square Partners said the projected start date is autumn 2021, subject to planning permission.
Other London Square Partners projects underway include a scheme with Peabody for a £300m regeneration of Vulcan Wharf in Stratford and a 232 home mixed-use project in St Michael's courtyard, West Croydon.