Contractor was forced to spend £64m restructuring business last year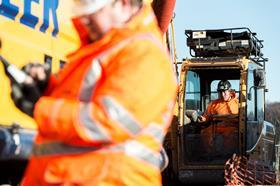 Keller made a pre-tax profit of just £8.4m in 2018 thanks to problems in its Asia Pacific region.
Turnover at the ground engineering specialist was up 7% to £2.2bn, largely as the result of £68m acquisition of US geotechnical contract Moretrench made by its American arm last March.
But extra revenue was not enough to stave-off a 92% decline in pre-tax profit following difficulties in several Asia Pacific businesses.
Keller also recorded a net debt of £286m, up 24% from £230m at the end of 2017.
In October Keller's shares shed a third of their value after the contractor told investors it was heading for a loss.
Announcing its full year results, Alain Michaelis, the firm's chief executive, admitted: "[Keller's] 2018 results were deeply unsatisfactory."
Keller said it took a £64m hit from restructuring its business.
It closed its heavy foundations business in Singapore and Malayasia, restructured its Waterway business in Australia and downsized operations in Brazil and South Africa in the face of adverse market conditions.
Keller said it will make no material acquisitions in 2019 but will continue to address underperforming businesses, projects and products – by walking away if necessary.
The firm acknowledged 'a generally hesitant commercial investment climate' in the UK, but added that a pipeline of major infrastructure projects, including HS2, meant it expected geotechnical work to "pick up noticeably" towards the end of 2019 and going into 2020.
Keller announced a 5% increase in the full-year dividend it would pay to investors.
As of 12am on Monday the group's shares had jumped in value by more than 15%.