Lagan engineering business sold to management after owner decides it is non-core
Keltbray has sold its majority stake in Lagan Power, the specialist engineering contractor it bought three years ago.
The firm took a 75% holding in the Northern Ireland-based business which specialises in high-voltage electrical work such as substations.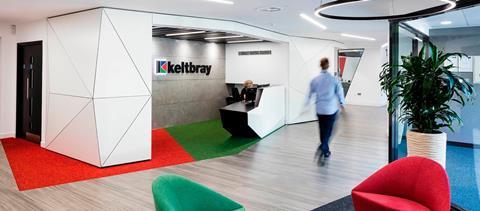 But Keltbray, which earlier this week announced it had racked up a £9.4m pre-tax loss for the year to October 2020, has decided to offload the business to Lagan directors, brothers Emmet and Stephen Lagan.
The management buyout was completed at the end of last week for an undisclosed sum but the announcement was delayed until after Keltbray published its annual results on Tuesday.
The business, which was known as Keltbray Lagan Power, has been rebranded Lagan Energy Engineering and will continue to be based in Omagh with a staff of around 40.
Keltbray chief executive Darren James decided the firm was non-core as part of a restructuring which is seeing the firm target highways jobs, along with civils schemes on projects like HS2, as well as Ministry of Defence work.
The firm is also understood to be looking at targeting commercial jobs outside of its London heartland in regional cities including Manchester and Birmingham as it looks to get turnover this year back up to around £500m from 2020's £429m.