Work is for slew of public sector projects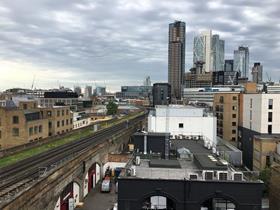 Osborne and McLaren have scored spots on all three of the highest value lots on a £5bn framework covering public sector jobs across London.
Kier, Durkan, Graham, Mace and Morgan Sindall each secured places on two of the three £20m-plus lots.
Galliford Try, Rydon and Engie Regeneration also claimed two places.
The London Construction Programme framework is being run by Haringey council on behalf of all 33 London boroughs.
The five-lot framework covers housing and residential, education and leisure, capital projects, heritage and historical and highways and public realm.
The housing, education and capital project lots have each been divided into sublots based on geographical region and value.
Lots four and five, which cover heritage and highways jobs respectively, are single lots covering projects worth more than £1m.
For full list of winners see attached document below
The big winners
Housing and residential - Lot 1.4 - Pan London £20m+
Bugler Developments
Durkan
Engie Regeneration
Galliford Try
Osborne
Kier
McLaren Construction
Morgan Sindall
Rydon
Education and leisure - Lot 2.4 - Pan London £20m+
Galliford Try
Osborne
Graham
Kier
Mace
McLaren Construction
McLaughlin & Harvey
Morgan Sindall
Rydon
Willmott Dixon
Capital projects - Lot 3.4 - Pan London £20m+
Durkan
Engie Regeneration
Osborne
Graham Construction
Mace
McLaren Construction