Firm says it is paying suppliers before it gets paid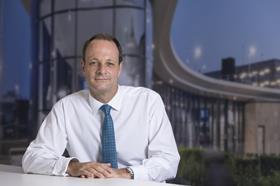 Kier's chief executive Haydn Mursell has defended the firm's payment terms for suppliers and its continued use of a controversial early payment facility following the firm's annual results announcement this morning.
In July some contractors were required to report on the length of time it takes them to pay their subcontractors, depending on when they reported their 2018 results.
The disclosures showed that Kier Construction's average payment term was 54 days, with 34% of suppliers only being paid after 61 or more days – a higher percentage than any other top 10 contractor which reported.
But Mursell insisted: "At the moment our average payment terms to our supply chain is 54 days. [Our] payment is quicker on average than the client pays us. So we're already paying our supply chain quicker than our clients pay us – so we're doing our bit for the industry in that regard."
Mursell also defended the firm's Early Payment Scheme. The supply chain finance initiative allows sub-contractors to opt for a reduced payment provided by a bank after 21 days, with Kier left to settle with the bank after around 90 days.
Supply chain finance, which was infamously used by Carillion, allows Kier to retain £185m of cash on its balance sheet.
But Mursell argued that it extended cheap credit to SMEs, who used the scheme enthusiastically.
"We use it very differently to Carillion and others in the sector," adding that "the demand from sub-contractors for it exceeds the amount we actually utilise it – so we control it, but it's very welcome by them".
Mursell also said that he kept an eye on all of Kier's 500-600 ongoing construction contracts: "I have online visibility of any contract at any point and I have a dashboard where I monitor those contracts."