Kier Living secures £55m of contracts from housebuilder Southdale Homes after firm filed for administration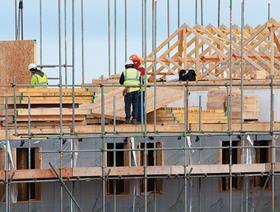 Kier's housing division, Kier Living, has taken on 17 contracts worth £55m from collapsed regional housebuilder Southdale Homes.
Southdale fell into administration two months ago, citing cash flow problems after suffering losses on several projects.
The contracts, which range from developments of 15 homes up to schemes with over 100 homes, are in various stages of completion and are located across the northwest and Yorkshire.
The novation of the contracts is part of Kier's strategy to expand in the region over the next 18 months, as it tries to meet its target of building 4,000 homes a year by 2020.
The firm didn't take up any of Southdale's projects in the northeast however, considering them commercially unviable.
It comes after Kier Living stepped in to save 128 Southdale jobs two months ago, offering Southdale staff contracts where it believed they could be successfully integrated into its northern division.
Kier has confirmed staff from Halifax-based Southdale will relocate to its regional hub in Leeds over the coming months.
John Anderson, executive director at Kier Living said: "Combined with the northern talent through the Southdale acquisition, we are now in a very strong position to work with clients to help solve the national housing crisis."
Kier has also volunteered to project manage and lead the delivery of a new charitable housing regeneration project in Manchester for army veterans.
Filmed by the BBC, the 12-day project on Canada Street in Newton Heath will see eight dilapidated houses renovated to create four adapted homes for veterans and their families, as well as the construction of an advice and therapy centre.