The two hectare St Peter's Waterside forms part of the Northampton Waterside Enterprise Zone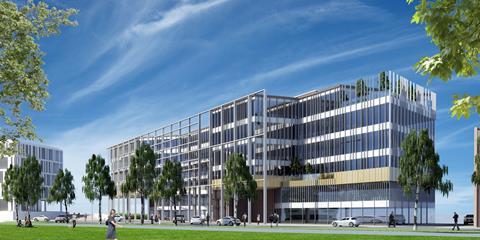 Contractor Kier's property arm has been chosen to develop a 20,000 sq m office scheme in the Northampton Waterside Enterprise Zone.
St Peter's Waterside, which will cover two hectares of brownfield land, is situated next to the sites for a new innovation centre and a £20m railway station, the latter due to open in 2014.
Demolition works have already been carried out.
The West Northamptonshire Development Corporation (WNDC), which chose Kier Property to spearhead the scheme, said having the firm on board was "reassuring".
Peter Mawson, WNDC's Chief Executive said: "Once we made this site available, it sparked a lot of interest from developers and investors. With its local track record and visionary plans for the site, Kier has emerged from a highly competitive process.
"Over coming months, Kier will work hand-in-hand with our partners to deliver a new local landmark at a high profile location. It is reassuring to have such a proven developer on board."