Contractor to rebuild popular Lake District tourist route A591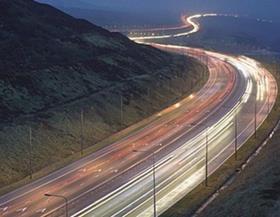 Kier has been appointed to repair the storm-damaged A591 in Cumbria, part of which has collapsed due to flooding.
The vital Lake District tourist route, which stretches between Grasmere and Keswick, has been closed between St Johns in the Vale and Dunmail Raise since December following significant damage caused by storms Desmond and Eva.
On a visit to the A591 yesterday, transport secretary Patrick McLoughlin announced the remedial works will last around five months with the road expected to re-open in May.
Kier, who already have a contract with Highways England to provide management and maintenance services in Cumbria, will oversee work to rebuild the Dunmail Raise section of the road which collapsed last month and improvements to stop the road collapsing in future.
Highways England chief executive Jim O'Sullivan said: "Kier staff know the county well and as they currently operate, maintain and repair the strategic road network in Cumbria on our behalf we think they're very well placed to lead the project to rebuild this vital section of the A591."