Contractor will develop a highways skills centre as part of four-year extension to deal with Surrey council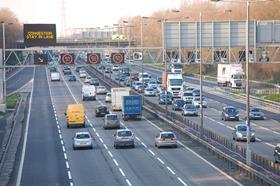 Kier has won a four-year extension worth £160m to its current highways deal with Surrey county council.
The extension will run from April 2017 to March 2021, with the scope of work in the current contract – which includes highways maintenance and improvements – expanded to develop a Surrey Highways skill centre which will provide training and apprenticeships.
The contract was originally awarded to road maintenance provider May Gurney and was transferred to Kier following its acquisition of the company in July 2013.
Haydn Mursell, Kier's chief executive, said the contract extension "reinforces Kier's presence in the local authority market and further demonstrates the benefits of recent acquisitions".