Major contracts landed in the healthcare, housing maintenance and highways sectors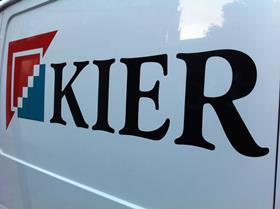 Kier has picked up contracts worth £177m in the healthcare, housing maintenance, and highways sectors.
Its construction business has won two Procure 21+ framework deals, a £63m redevelopment of Birmingham Women's Hospital and a £26m emergency and pediatrics wing for Scarborough Hospital.
In housing maintenance, Kier has agreed a five-year extension to an existing repairs and maintenance contract with Barnsley Council worth £55m and covering 9,000 homes.
In highways, a £33m highways improvement scheme for the A30 by Cornwall Council has been awarded to Kier's infrastructure business. The project will be part-funded and delivered by the council, in conjunction with the Highways Agency. Work will begin in March 2015 and is expected to be completed in 2017.
Haydn Mursell, chief executive of Kier, said: "We are delighted to win work through the Procure 21+ framework. With over £1.3bn of contracts secured by the Group from this framework over the last decade, we are pleased to maintain a level of quality and service which our customers continue to recognise.
"The extension of the Barnsley housing maintenance contract further consolidates Kier's strong profile in south Yorkshire.
"With our increased capability and focus on key market sectors, the award of the A30 contract reflects our increasing presence in the highways sector working for both local authorities and the Highways Agency."