Big names in the running for £3bn framework designed to spark redevelopment of underused public land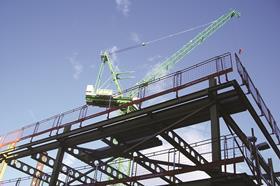 Ten contractors and developers have been shortlisted for a £3bn national framework designed to kick-start redevelopment of underused public land.
Bouygues Development, CCG, Countryside Properties, Durkan, Kier Partnership Homes, Morgan Sindall, Seddon Solution, Sewell Group, Wates Construction and Willmott Dixon have been invited to tender for the brand new Social Infrastructure Development (SID) framework, run by contracting authority NPS, Building understands.
The SID framework will be used to deliver projects that span the public sector, from schools and housing through to police stations and care homes. It will be used to design, finance and construct social infrastructure projects funded through the development of land, which will be transferred to framework winners.
NPS is planning to appoint five contractors to the framework for a period of four years, with the framework expected to go live in April 2015. It is anticipated the panel will be used to procure up to £3bn of development and construction, with projects ranging from £3m - £50m in value.
Speaking to Building at the time of the framework's launch in November, Mike Britch, managing director of NPS Group, said he hoped it would become "the framework of choice" for public sector and charitable bodies.
The NPS framework is the latest of a raft of frameworks seeking to help public sector bodies procure and deliver development work. News of the NPS framework shortlist comes after procurement body Scape last week confirmed it had appointed Balfour Beatty on its newly-launched £1.5bn infrastructure framework for public sector clients.
Cornerstone Property Assets, the firm set up by former schools capital boss Tim Byles, is offering support to local authorities, charities and schools that wish to deliver projects through the framework, and other advisers have also been invited to support the SID framework in a similar way.
Public or charitable bodies wishing to use the SID framework will identify land for transfer and shape an outline scheme and development brief prior to engaging a framework member through a mini competition process.
The framework member will be offered an option or conditional sale agreement on a site and will then create value by developing and delivering a scheme which incorporates new-build housing, but which may include delivery of additional public buildings on other sites remaining in the client's ownership.