Study by the Institute of Economic Affairs argues scheme is poor value for money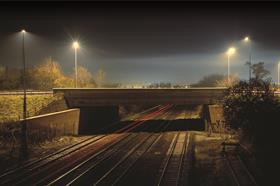 The total cost of HS2 could be closer to £80bn, when all the additional projects surrounding the scheme are included, a study has claimed.
The report by the Institute of Economic Affairs concluded that £80bn was a more "realistic estimate" of the cost of HS2, including the price of the trains and other additional projects stimulated by the construction of the line.
It included Crossrail 2, a spur to Heathrow and a potential high speed spur to Liverpool within its £80bn figure.
The government currently estimates the line and trains will cost around £50bn.
The study, entitled High Speed Gravy Train, said that government ministers had "disregarded the economic evidence and have chosen to proceed with the project for political reasons".
It pointed the finger at engineering firms working on the scheme and said they had lobbied for its approval to gain work on the project.
The author, deputy editorial director at the Institute of Economic Affairs, Richard Wellings, said: "HS2 will trigger billions of pounds of additional expenditure on commercially loss-making, taxpayer-funded projects."
The study argued the scheme did not represent good value for money. It added: "The cancellation of High Speed 2 would be a welcome step towards a transport sector free of political control. New infrastructure could then be provided on a more economically rational basis."
But a spokesman from the Department for Transport said the study was "extremely speculative" and "completely lacking in concrete facts".
He added: "The headline £80bn figure appears to have been arrived at by lumping together transport schemes that are not part of HS2 and in some cases are many miles from the line."
"The report claims a theoretical and unsourced cost of £30bn for these projects, although elsewhere admits many will never be built."
He said that the report had not put together a case for how spending the money on other smaller schemes would deliver greater benefits.