Shadow energy secretary says Labour will make energy efficiency a national infrastructure priority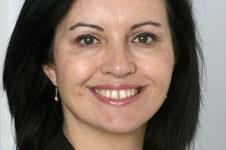 A Labour government will make energy efficiency a national infrastructure priority, as part of a drive to insulate five million homes over the next decade, the shadow energy secretary has said.
Speaking at the Labour party conference in Manchester this morning, Caroline Flint hit out at the failure of the coalition government's Green Deal and Energy Companies Obligation (ECO) retrofit programmes and said a Labour government would "declare war on cold homes".
Flint said if elected to government Labour would provide "one million interest free loans in the next parliament" to improve the energy efficiency of homes and would use "every penny" of the ECO to retrofit 200,000 homes for those on low incomes.
She said Labour would also ensure that "half a million free home energy reports" are carried out each year.
She added that private landlords would also have to play their part in improving energy efficiency, saying "all private rented properties will have to meet a decency standard by 2027, bringing warmth to three million homes".
She said the plans would ensure five million homes were made more energy efficient "without spending any more money or adding to anyone's energy bill".
"Now that's a battle plan. It will take time. But be in no doubt, Labour will make saving energy a national infrastructure priority," she added.
"This challenge is not a burden. It is an opportunity - to create jobs, training and new businesses, across every region of our country. To reduce bills. And to reduce carbon emissions in the face of the biggest challenge facing humanity today, climate change."