Ministers and energy firms claim proposed energy bill freeze could hamper investment in new power stations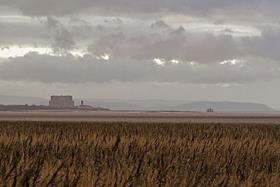 Labour's plan to freeze energy prices for 20 months through to 2017 would deter investment in Britain's energy sector, the energy secretary and energy firms have warned.
Energy secretary Ed Davey said the proposal, announced by Ed Miliband in his speech to the Labour Party conference yesterday, would hit investment and jobs and could hamper Britain's ability to keep the lights on.
"Fixing prices in this way risks blackouts, jeopardises jobs and puts investment in clean, green technology in doubt," he said.
"When they tried to fix prices in California it resulted in an electricity crisis and widespread blackouts. We can't risk the lights going out here too."
Energy companies argue that they need to increase revenues to help fund construction of the new generating capacity as well as meeting targets for reducing greenhouse gas emissions.
However, Labour insists the energy companies can absorb the 20-month price freeze and continue to invest if they accepted lower profits or pay out smaller dividends.
Speaking on Channel 4 News, shadow energy secretary Caroline Flint said it was "just not the case" that the temporary price freeze would hit investment in new energy generating capacity
She said Labour backed the government's plans to agree a fixed price for electricity from new power plants - the so-called 'strike price' - which meant energy firms would have the certainty they needed for investment in new generating capacity.
She said: "Let's be clear about the investment side: In terms of renewables over half the investment comes from other sources that are nothing to do with the Big Six [energy companies].
"Secondly, government is planning, and we are supporting this, to provide a fixed return to generating companies for the electricity they provide [from new power stations] so that will enable them to make the investment in new power stations.
"[Energy firms] will be given a fixed price for the energy they produce and therefore that will enable them to get a good return on investment."
The government is currently locked in negotiations with EDF, developer of the new nuclear power plant at Hinkley Point, over a strike price that would allow EDF to confirm its plans to go ahead with the £10bn project.
But Angela Knight, Energy UK chief executive, the industry lobby group, said: "We need an energy policy that can attract investors from around the world to build the new power stations we need. But if you can't have certainty on your return, you're going to think twice about investing."
She added: "Freezing the bill may be superficially attractive, but it will also freeze the money to build and renew power stations.
"We need to invest £110bn over the next 10 years to build and renew the power stations, the wires and the pipes everyone in the country needs to keep the lights on, our homes warm and to supply the power for British business to compete, to recover and to grow."