EDF makes consortium with Bouygues preferred bidder on new nuclear plant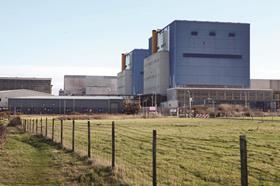 A consortium of Laing O'Rourke and Bouygues has won the £2bn civils job to build the first of two nuclear power stations at Hinkley Point for French utility EDF.
The selection of the Laing O'Rourke and Bouygues consortium as preferred bidder on the most prestigious job in the energy sector, means defeat for the Balfour Beatty Vinci joint venture which has been bidding for the work for almost two years.
The contract, which will see the creation of around 4,000 jobs, is subject to EDF receiving planning consent for the power station and making the final investment decision to press ahead with the plant before the end of the year.
Ahead of the signing of the contract, the joint venture has entered into a preliminary agreement for Early Contractor Involvement which will see the two companies working on the development of the detailed design, construction methodology and programme up to EDF Energy's final investment decision.
EDF Energy said it expects further apprenticeships and skills development opportunities in other parts of the project and is already working closely with local colleges, future employers and our Trades Union partners to ensure long term up-skilling of local and wider supply chains as a result of the project.
Laing O'Rourke chairman and chief executive Ray O'Rourke, said he was "delighted" by the appointment. "Today's announcement marks an important juncture in Laing O'Rourke's growth and development as a delivery partner of choice to the power sector. We look forward to bringing this nationally strategic project into successful reality.
"Through our direct delivery capability and investment in a new generation of engineering jobs and skills, we have the opportunity to create a valuable legacy that is so critical to the future success of the UK nuclear industry."
EDF Energy chief executive Vincent de Rivaz said: "The agreements announced today show we are continuing to maintain momentum in 2012 towards our final investment decision. We will work with Bouygues TP/Laing O'Rourke Joint Venture over the next few months to ensure we are in the best possible position to begin work on site once the investment framework and permissions are in place.
"This was a close, very competitive tender which attracted some high quality and robustly-costed bids. We look forward to harnessing the relevant and complementary experience, expertise and knowledge offered by this powerful partnership of two well-respected and highly-committed construction companies."