Chief executive Vincent de Rivas calls for "rapid progress" on negotiations with government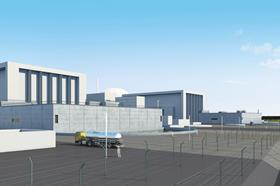 French nuclear giant EDF has confirmed that it has delayed its decision to invest in the construction of a £10bn nuclear power plant at Hinkley Point because it has been unable to agree a price for the energy it will generate with the government.
EDF had previously said an investment decision on whether to go ahead with construction of the plant was due by the end of 2012, but today said "further progress" was needed at the start of 2013 to "allow a final investment decision at the earliest opportunity."
EDF confirmed it was the negotiation over a contract for difference which was hoolding up the final investment decision. The contract for difference, which contains the vital "strike price" for energy which will be generated, will effectively set the level below which the government will guarantee energy generated at Hinkley will not be sold below.
The admission came as EDF welcomed the submission by the Planning Inspectorate to the government of its recommendations of changes to the Hinkley Point proposals, before final planning permission to proceed is given. It also followed yesterday's Energy Bill debate which confirmed the support of the Labour Party on the main principles of the government's proposed reform of the UK energy market.
EDF Energy chief executive Vincent de Rivaz said: "Both the planning recommendation and the Energy Bill's second reading are critical elements of the project, but our final decision still depends on our ability to build a business case which gives clarity for investors as well as consumers.
"We are working with the Government to agree a Contract for Difference which will provide a price for the electricity produced which will be transparent, durable, fair and balanced for both parties. Rapid progress on this is now the key to unlock investment."