Firm adds it will put all employees back on full pay from August
Laing O'Rourke has said it plans to unfurlough all 900 staff who remain on the government's jobs retention initiative next month.
The number represents just over 11% of its 8,000-strong UK workforce with the company initially furloughing 1,000 employees as the scale of the covid-19 crisis for the industry became clear.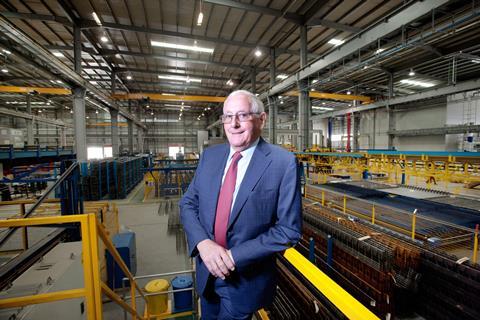 The country's biggest private contractor has since brought back 100 people as more and more sites get back up and running and a spokesperson said: "We aim to bring the remainder of our people out of furlough during July as projects return to full productivity."
O'Rourke was one of several contractors to furlough huge numbers of staff in the space of a few days in early April with Wates, Morgan Sindall and Mace furloughing close to 3,000 people between them.
Another firm to furlough huge numbers at the time was Sir Robert McAlpine which put 1,000 of its employees, around half its staff, on the government's jobs retention scheme, which is due to wrap up at the end of October.
But McAlpine said it has now begun to unfurlough staff and a spokesperson added: "We are seeing our numbers increase week by week as sites reopen, works safely recommence and productivity increases."
O'Rourke's move to take all its staff off furlough comes as the firm reiterated its promise to return to full productivity at its sites by the end of next month.
In a week when the firm's peers including Multiplex, Mace and Keltbray said they were cutting around 800 jobs between them, the company's chief executive Ray O'Rourke told a staff webinar yesterday that around 4,000 employees would see their pay packets and benefits returned to pre-covid levels.
In a statement, O'Rourke (pictured) added: "With the business on track to return to full productivity in July, I am delighted to confirm we will return our people to full pay and benefits from 1 August.
"We took difficult decisions in March as we sought to build the business' resilience and prepare for the worst-case scenario. This has not materialised, partly because of the strong support the sector has received from government but also because of the fantastic response of our people to the crisis."
It asked monthly salaried staff to take a sliding scale of pay cuts of between 20% and 30% with O'Rourke likening the firm's response to the crisis to "a war effort". Its weekly salaried staff, which also number around 4,000, were unaffected by the pay cuts.
Earlier this week, Laing O'Rourke said it was running the rule over how its business will operate in the future. At the time, the spokesperson said: "Like all UK businesses at this time we have challenges to address, including how we reopen offices, implement new ways of working, and address the longer-term impacts of the last three months on our sector and we're working through these."