Firms credit scheme with saving jobs but say they now need to stand on their own two feet
The government has saved many jobs in construction through its furlough scheme but it is no longer needed, according to some of the country's largest contractors. The scheme is due to finish at the end of next month.
Paul Hamer, chief executive at Sir Robert McAlpine, told Building: "Early in the lockdown, we had to take the decision to furlough around half of our workforce. The vast majority of our people are now back at work."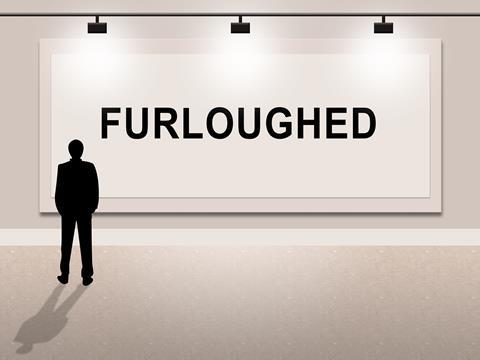 He warned that, while the scheme has undoubtedly saved jobs, "given the ongoing geo-political uncertainties with respect to covid-19 and the wider economy, it remains to be seen as to whether the short-term benefits can be sustained".
But Hamer is not calling for it to be extended beyond October. "The current uncertainty makes it hard to determine whether an extension would be beneficial or detrimental to the economy," he said.
"Some industries will be differently affected and might benefit from an extension of the scheme," he added.
A spokesperson for Laing O'Rourke, who furloughed more than 1,000 staff at the peak of the pandemic, said: "The furlough scheme has definitely helped – both individuals and the companies that employ them.
"It provided businesses that faced serious cash flow pressures with a cost reduction that will have helped some of them survive and then start to recover."
Asked whether they thought the scheme should continue beyond next month, the spokesperson said: "At this moment in time, we don't believe so as it is important that companies stand on their own two feet again as soon as possible."
This comes after Building revealed last week how construction firms had claimed more than £2.9bn through the scheme - almost 10% of the total £30.9bn that the government paid out up to 31 July.
More than 769,300 construction employees were furloughed, or 60% of those eligible, with 76% of employers in the sector making use of the scheme, according to the latest figures from HMRC.
Darren James, chief executive of Keltbray, said: "I dread to think not just our industry but where we would all be if there wasn't a furlough scheme. I think there would have been organisations having to face the fact they would have had to make huge swathes of their workforce redundant on the spot and I think the government has to be congratulated on what it has done."
He added: "I don't think extending furlough beyond October would be appropriate for construction because we're finding ways of going back to work. But I do accept that for some industries a longer-term game might be more appropriate."