Lakehouse has acquired an East Anglia-based property services firm, the third acquisition made by the contractor in the past two years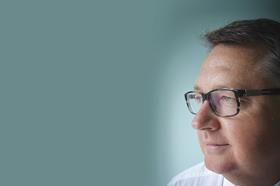 Lakehouse said it had bought Foster Property Maintenance (FPM) in a deal which will give Lakehouse a significant presence across the East of England.
FPM is a property services company working in the affordable housing and public property sectors for local authorities and other housing providers in Cambridgeshire, Lincolnshire, Norfolk and Suffolk.
The acquisition will see FPM's £50m business integrated into Lakehouse's existing operations and will boost the company's staff numbers to more than 900.
FPM's managing director Steven Foster will remain with the company when ownership formally transfers to Lakehouse.
The acquisition follows Lakehouse's successful purchase and integration of K&T Heating Services in October 2011 and Allied Protection, a fire detection and alarm systems provider, in November 2012.
Stuart Black, executive chairman at Lakehouse (pictured), said: "We're thrilled to be able to incorporate a highly-respected business like Foster Property Maintenance into Lakehouse.
"FPM extends our geographic reach and strengthens our maintenance capability. We believe this is a further step to creating a larger more sustainable business and we're very excited by the opportunity it creates."
Foster said: "We are delighted to have become part of Lakehouse. We've experienced great success to date, thanks to our loyal customers and dedicated staff, but we know we can achieve much more as part of a larger organisation.
"We have similar clients and a strong mutual desire to deliver a best in class service for our customers. We are very excited about all the opportunities that working with Lakehouse will bring."