Lakehouse has reported strong growth in revenue and profit on the back of its strategy to expand its business through acquisitions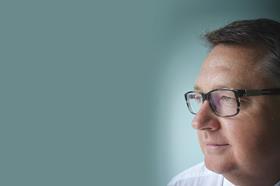 Reporting its results for the year to 30 September 2013, Lakehouse posted revenue of £191m, up 24% on £154m last year, with pre-tax profit rising 48% to £7.1m (2012: £4.8m).
The results come after the firm, which works across construction, refurbishment, and repairs and maintenance, as well as sustainability and fire and gas compliance, made three key acquisitions in recent years.
In November 2012 the firm acquired specialist Allied Protection, which followed on from the acquisition of K & T Heating services in October 2011.
Last year Lakehouse made its third acquisition, buying Foster Property Maintenance in October.
Lakehouse said the three acquisitions had extended the range of services the firm can offer its clients.
The firm said its ongoing strategy was to "achieve turnover and profit growth by increasing the proportion of the Group's business from higher margin work streams and compliance services".
The firm said: "We plan to achieve this through a combination of organic growth and through complementary acquisitions that will either widen the Group's offer or provide an opportunity to achieve a wider geographical area of the Group's activities.
"Another key part of our strategy is to increase the proportion of the Group's business that is derived from long term contracts and framework agreements that provide a more stable and predictable income stream."
Stuart Black, Lakehouse executive chairman (pictured), said: "In current market conditions, to again report increased turnover, increased profit and very low debt levels despite our ambitious acquisition strategy, demonstrates the strength and consistency of our business' performance.
"We're very proud to have been a positive story for the construction industry through a tumultuous period and to remain a reliable and committed partner for our clients and the communities they serve."