Pre-tax profit triples in first-half to March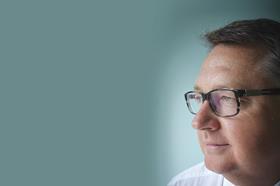 Lakehouse has reported its first set of results as a company listed on the London stock exchange, posting a tripling of pre-tax profit in half-year results to March 2015.
The construction and energy services group posted pre-tax profit of £1.2m, up three-fold on £0.4m the previous year.
Revenue also jumped 28% to £125.8m, up from £161.3m. Lakehouse said its results were boosted by the acquisitions of energy services businesses Everwarm and H20 Nationwide since the comparative period last year.
Lakehouse's construction and energy services divisions both rebounded from operating losses last year - as measured by its preferred measure of earnings before interest, tax and amortisation (EBITA) - to report profits of £1.9m and £3.4m, compared to £1.3m and £0.7m losses respectively.
Lakehouse said improved performance in its construction division reflected a shift in focus to "small to medium-sized education projects", alongside "downscaling" of its social housing development work.
Lakehouse added further to its energy services division in May this year with the acquisition of smart meter firm Providor.
The group's two repair and maintenance divisions - Regeneration and Compliance - reported EBITA profit of £79.3m and £19.3m for the period, down 7% and up 16% respectively on the previous year.
Lakehouse joined the London stock exchange in March and said costs incurred from its initial public offering "largely" contributed to £3.9m of overall exceptional costs for the period. The firm's order book stands at £563m.
Stuart Black (pictured), executive chairman at Lakehouse, said: "Lakehouse is delighted to report its maiden interim results as a listed company. We continue to successfully implement our strategy, delivering organic growth supplemented by acquisitions which provide complementary services, new geographies and earnings potential."